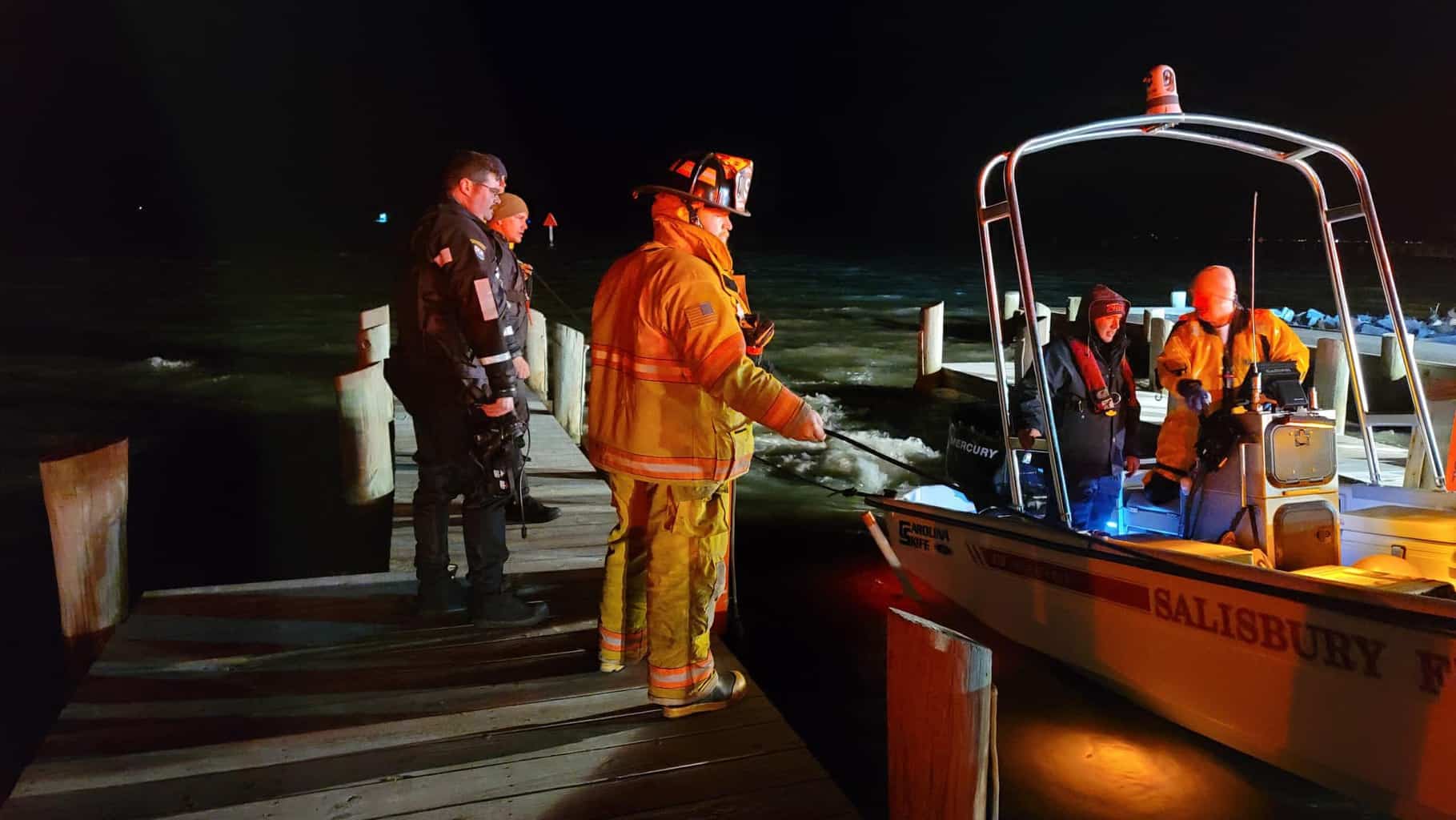 1 killed, 2 injured in Navy Hawkeye plane crash
A Navy tactical early warning plane crashed into the Chincoteague River Thursday night with three crew members on board. One was found dead and two others were injured but were rescued by Maryland State Police.
The Norfolk-based E-2D Hawkeye crashed near Wildcat Marsh, not far from Wallops Island, around 7.30pm on Thursday according to a US Coast Guard spokeswoman. The USCG dispatched a helicopter and boat crew to the scene.
The crash prompted a massive response from local and regional emergency teams. In addition to the Coast Guard and State Police, Stockton, Salisbury, Pocomoke City, Girdletree, Snow Hill, Ocean City, and Worcester County all had crews involved, and that only on the Maryland side.
Naval Air Force Atlantic says the sailor who lost his life was found dead on the plane. The Worcester County Fire Department dive team supported the search and recovery. The name of this crew member has not yet been released.
The other two crew members were rescued and taken to Wallops Island for treatment for non-life threatening injuries.
The E-2D Hawkeye is an airborne early warning and control (AEW&C) aircraft described by manufacturer Northrop Grumman as a "digital quarterback" in combat. It is equipped with the most advanced airborne radar in the world, according to the Navy, with "the ability to coordinate simultaneous missions that may occur during a single flight, including: airborne strike, ground force support, operations rescue operations, management of a reliable communications network between widely dispersed nodes, and support for drug interdiction operations.
The commander of Naval Air Force Atlantic said the accident is under investigation. bay bulletin will be sure to report any updates as they are released.
-Meg Walburn Viviano