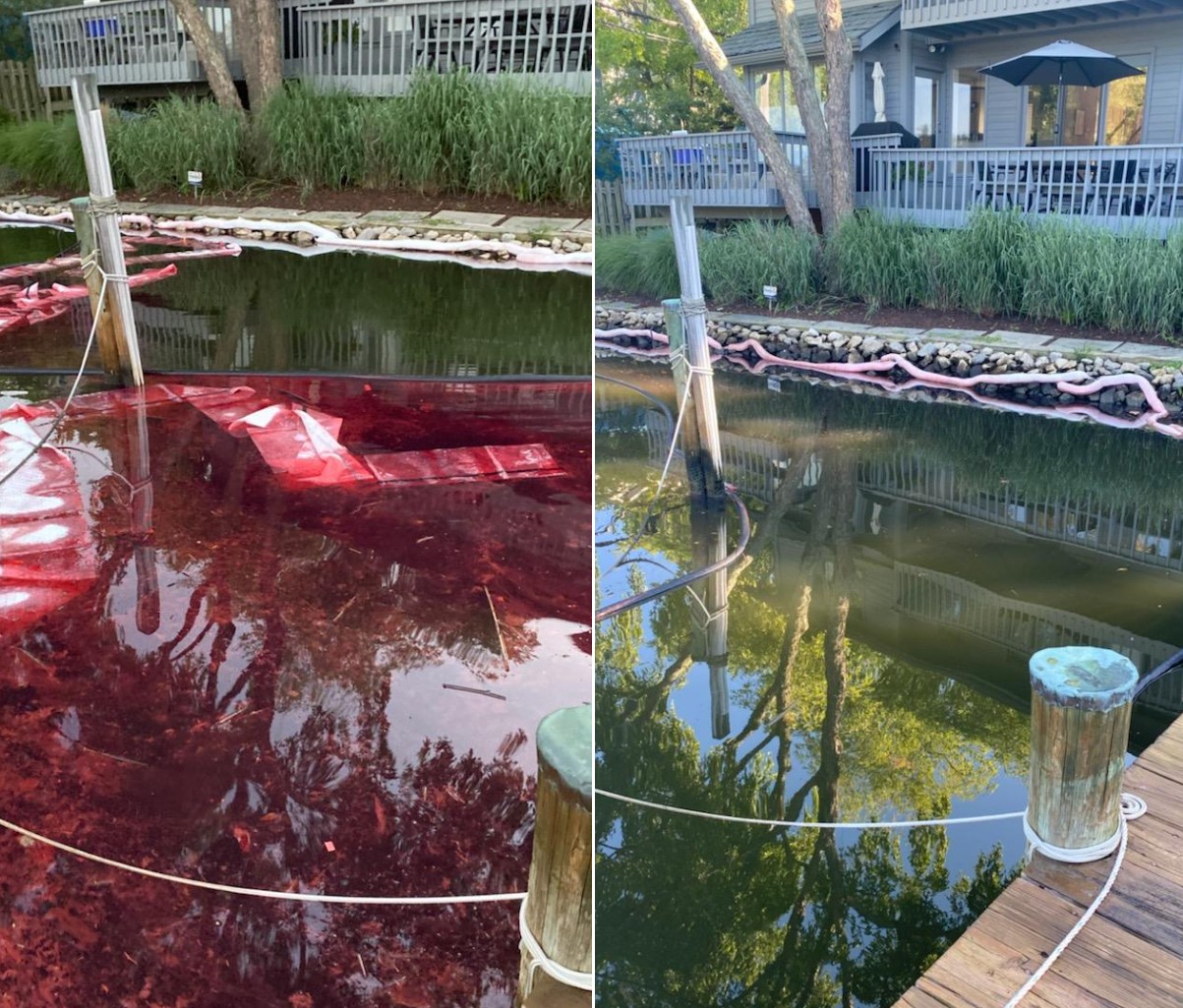 Annapolis Spa Creek Diesel Spill
A major diesel fuel spill prompted several agencies to respond to a waterfront park in Annapolis on Monday.
The Maryland Department of Environment (MDE) reports that approximately 200 gallons of "#2 red-tinted fuel oil" spilled into the water Sunday evening July 10 around 5 p.m. at the Acton Cove waterfront park. on Spa Creek.
Upon arrival, MDE deployed 600 feet of sorbent sweep to contain the spill. The Annapolis Fire Department also responded. The Coast Guard accessed the Oil Pollution Liability Trust Fund and a contractor came in around midnight Monday morning for salvage and cleanup operations. Once the spill was contained with booms, it was vacuumed into a waiting Environmental Services truck.
MDE was on site Monday morning with the Coast Guard and the contractor. At that time, no source of the spill had been identified. The roadblocks were still in place. The smell of diesel fuel remained very strong and the Annapolis Fire Department advised boaters and swimmers to continue to avoid the area.
On Tuesday, the Coast Guard said the cleanup was complete and nearly all of the diesel had been removed. "There is a small residual amount that should dissipate over the next day or so," says Petty Officer First Class Cynthia Oldham, USCG external affairs specialist. "To help alleviate the smell, which is not an environmental concern but can be a nuisance to people nearby, a crew is performing a low pressure flush away from the creek to more open waters to help residual product to degrade naturally and break down more quickly. ."
The Coast Guard said a sample of the spilled material was collected to later investigate a potential source. bay bulletin will continue to update this ongoing operation as we learn more information.
-Meg Walburn Viviano