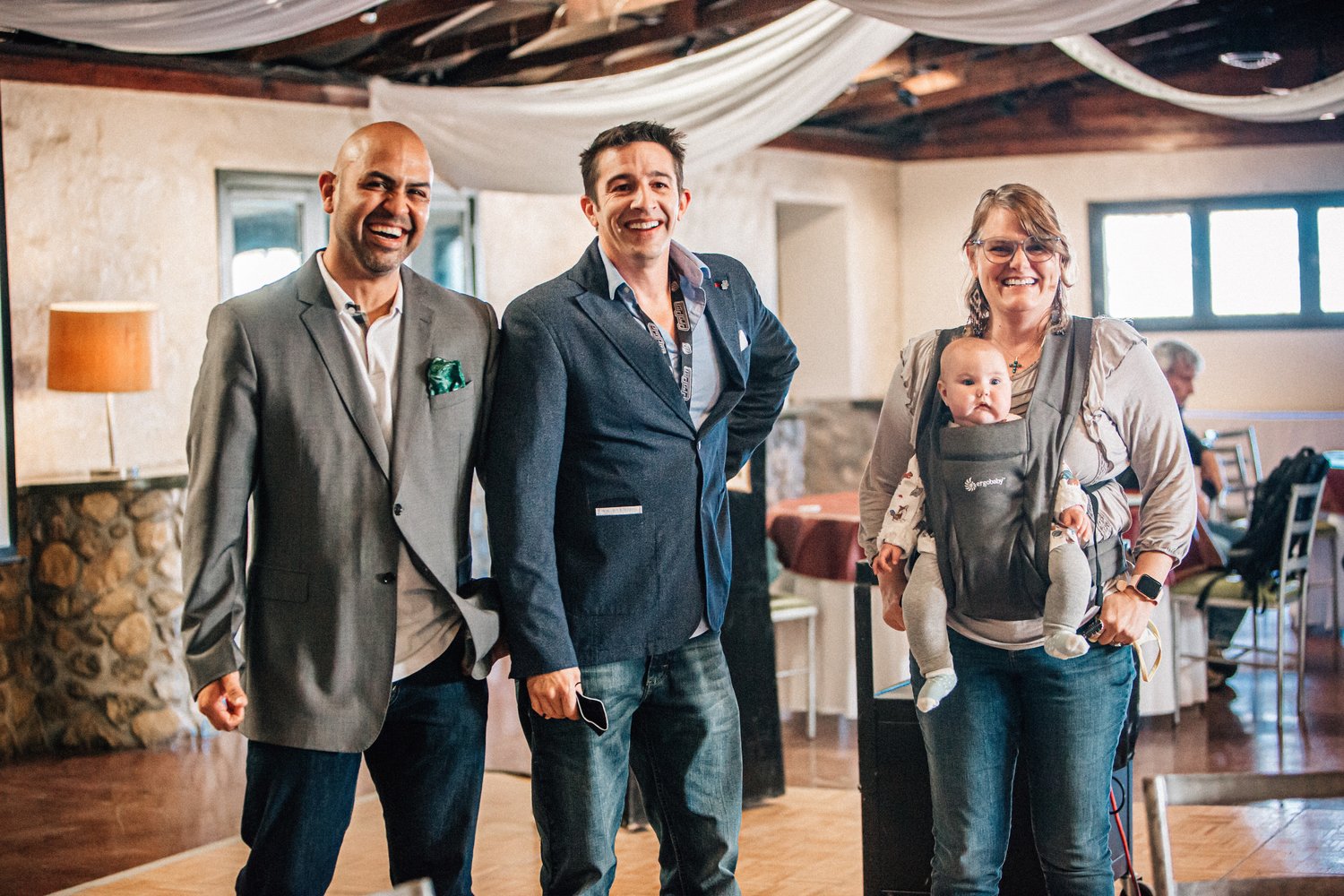 Cannabis trade association holds first meeting at Sunland Park
Newsletter Report
report card
In preparation for the April 1 date of legal cannabis sales in New Mexico, the Southwest Cannabis Trade Association (SCTA) held its first meeting on January 5 at Ardovino's Desert Crossing in Sunland Park.
"This event brought together aspiring cannabis businesses and cannabis-adjacent businesses," said SCTA co-founder Nicole Fuchs.
"The mix of participants was impressive," said Fuchs. "There were not only cannabis growers, retailers, and cannabis manufacturers, but also those who were eager and willing to serve cannabis businesses on their path to success."
Fuchs and fellow SCTA founders Glen Astrove and Robert Duran welcomed and introduced attendees to the meeting, as well as Sunland Park Mayor Javier Perea.
Fuchs said other attendees included a CPA, an attorney, reporters and photographers, New Mexico State University researchers, a real estate agent, Las Cruces city officials, lobbyists, Twitter's NMCannaCast host Chad Lozano and representatives from Dank magazine.
Healer and naturopath Hilda Chavez and Veronica Saenz were honored as the first in southern New Mexico to receive cannabis producer licenses from the New Mexico Department of Regulation and Licensing, Fuchs said.
"The energy and excitement in the room was equal to and greater than the years of waiting for many who worked and pushed for the legalization of cannabis," she said.
Fuchs is a technical writer and consultant to the cannabis industry. Astrove is co-founder of Rich Global Hemp. Duran is a consultant and marketing/operations expert.
Fuchs said the three "bring a wealth of experience to the association."
Fuchs "completes licenses, business plans, standard operating procedures and other important documents on behalf of aspiring cannabis businesses," she said. "Astrove is a true cannabis guru in every way and has been in the cannabis industry for over 25 years."
Duran has extensive experience and 20 years of experience in retail operations, logistics and marketing, Fuchs said.
"Together, we've been fortunate to collectively work with over 50 cannabis companies," Fuchs said.
"It was a remarkable experience for us in so many ways, not only did we get to meet and network with amazing people, but we also got to hear what people are thinking, what issues they ask themselves and what they want for themselves and the cannabis community as a whole.
Fuchs said the SCTA was created "to promote the growth of a strong and united cannabis industry in New Mexico, especially in southern New Mexico. (It) will serve as a strong, professional voice and resource and contact information for cannabis growers, retailers, manufacturers, marketers, photographers, consultants and couriers.