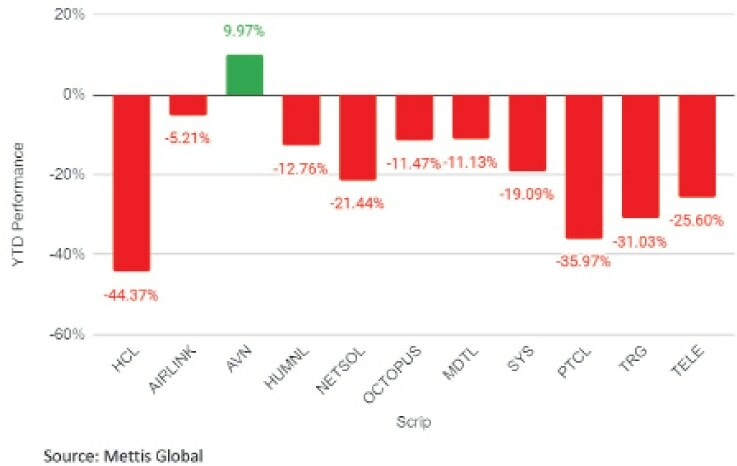 Crashing After Reaching Heights – Journal
Indian pop group Bombay Vikings got it wrong when they sang 'good times are here to stay'. In the tech and venture capital ecosystem, they are long gone. And for real this time, or so the data seems to suggest.
The slowdown in fundraising activity is pretty clear: Global funding fell to $45 billion in April, according to Crunchbase. Lowest since February 2021. To be fair, that's not peanuts either, but the idea of ​​what's big has gotten somewhat distorted over the past two years.
Along with this slowdown comes a correction in valuations, as people who have built their entire businesses and portfolios around cash burn have suddenly realized that profitability is indeed a desirable thing to to research. The tweets from investors and founders about this virtue have already begun, all preaching the need to shut up and do the sustainable thing, forgetting how their own FOMO (fear of running out) got us here in the first place.
With burn rates far higher than they can sustain in today's market and unable to operate at minimum, some startups are turning to that magic formula straight out of the private equity playbook: layoffs. They have already started in the United States and there are rumors of impending doom in Pakistan as well.
With burn rates much higher than they can sustain in today's market and unable to truly run smoothly, some startups are turning to that magic formula straight out of the private equity playbook: layoffs. .
Meanwhile, public markets continue their panic mode. The tech-heavy Nasdaq is down more than 25% year-to-date (YTD), well behind the industry average of the S&P 500 and Dow Jones. And when it comes to crypto, you know what hits the fan, with dip after dip after dip. Stablecoin delusions have been swept away and the realization that non-fungible tokens are just JPEGs is setting in.
Similar sentiments appear to be driving the market in Pakistan, where the technology and communications sector has come under severe pressure lately. This became all too clear when Coeus Solutions, an IT company listed on the Growth Enterprise Market Board of the Pakistan Stock Exchange, canceled its initial public offering due to lack of demand. Against five million shares on offer, he secured subscriptions for just 1.02 million accredited investors during the three-day bookbuilding process.
This prompted management and the investment bank to abandon the process altogether. Not to mention that they were originally supposed to do some book building in early March, but postponed it due to volatility, which this time turned into "unprecedented market conditions." Compare that to the good old days when Octopus Digital was oversubscribed by 27 times.
Of course, it could be just one company, because a few days before Coeus, Supernet managed to finish building its book and was 1.4 times oversubscribed. But that's not what the numbers seem to suggest. The technology and communication category is down 35.67% year-to-date, compared to the KSE-100's loss of 2.49% over the same period.
Pick just about any performance period and technology and communication will lag behind. Since peaking at 80,581 in September 2021, the sector has fallen almost 44%, according to data from Mettis Global. A similar trend is playing out in other markets with the Bombay Stock Exchange IT down more than 21%.
Naturally, this has led to some correction in some of the major tech scrips, with Avanceon nearly halving to Rs73.17 from its high of Rs134.96 on 13 September 2021. NETSOL fell 54% to Rs86.08 from its June highs of Rs187.38.
That's not necessarily a bad thing, as valuations had really spiked towards the end of 2021, echoing strong investor appetite. Systems Ltd, the tech outsourcing industry's flagship, recalibrated itself and lowered its price by giving away 100% free shares in the latest quarterly results. This has caused its year-over-year price-to-earnings ratio to hover around 12, from what was previously 40+, as data from Mettis Global shows.
However, unlike Nasdaq scrips or hyper-growth startups here or elsewhere, there should be little room for concern for the IT services sector. First, they are high-margin businesses that run on profitability rather than vibe. Second, the cooling of the venture capital ecosystem should provide some respite from a talent perspective, as human resource retention had become a serious headache due to the emergence of well-funded startups. And of course, immunity (to some extent) to Pakistan's macroeconomic environment has never hurt anyone.
Posted in Dawn, The Business and Finance Weekly, May 16, 2022