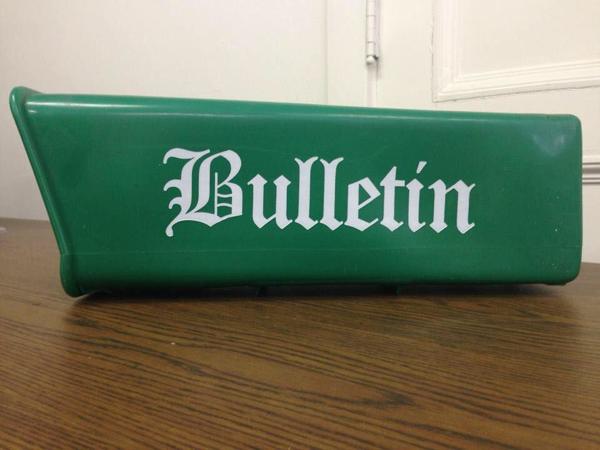 DASD Board of Directors Highlights High School Newspaper, Budget '22-23 | Education
The Derry Area School District School Board held its agenda-setting meeting on Thursday ahead of its regular board meeting next week.
Board members began the meeting by hearing from Marc Curcio, teacher and coach at Derry Area High School (DAHS), who gave a presentation on the all-inclusive online diary and art forum for high school students, AD Station.
Curcio, who originally had the idea of AD Station, found inspiration for the online student forum from legendary New York Yankees shortstop and Major League Baseball Hall of Famer Derek Jeter. In 2014, Jeter founded The players' standa platform that allowed professional athletes to write their own first-person stories on various topics surrounding their sport and their lives.
Inspired by Jeter's idea, Curcio set out a few years ago to do something very similar in high school. School students write their own stories and share them with the website for everyone to read. Articles are editorials, first person sports stories, sports articles and much more. Additionally, high school artists can also upload works such as paintings and poems to share their talents on the website.
"It's a one-stop-shop for everything Derry High School," Curcio said.
Curcio leaves the majority of the editing work to be done by journalism and academic writing students, though he takes one last look and uploads everything himself.
Curcio will even seek out students he thinks might have a story about their athletic performance or something else that could make for a good story. New Derry Area Deputy Superintendent Casey Long praised Curcio's work given that he wears many hats at Derry Area High School.
"Marc is just one of those do-it-all teachers…he's very dynamic," Long said. Curcio, in addition to being a grade 10 English teacher and coordinator of AD Station, is also the head coach of Derry Area High School. Those interested in checking AD Station can find it at www.dastation.net.
In other matters, Derry Area School District Business Administrator Scott Chappell provided a very detailed report of the district's proposed budget for the 2022-2023 school year. The proposal had the district's total planned spending for 2022-23 at $43,133,490. Salaries and benefits were the largest contributor to the total, accounting for just over $22 million, or about 53% of the total. By far, the category that has seen the greatest increase is the balance, which is made up of the online charter and cyber-school funds, among other things. The balance saw an increase of 66.7% compared to the 2022-2023 school year. Chappell also noted that the district does not expect an increase in mileage from last year. The board will vote on tentative budget approval at next week's meeting, and final approval will be sought in June.
Just prior to the start of the meeting, the Board of Directors held an executive session to discuss legal and personnel matters.
In additional business, the board unanimously approved:
A contract with the Council of Private Industry for the employment of four maintenance/custodial positions and two technology positions under the Experience Works program at no cost to the district;
The addition of bus drivers and helpers for the 2021-2022 school year, pending receipt of all required authorizations and documents;
Excursions and extracurricular activities, depending on global health conditions at the time of the event;
Two four-week summer school sessions for all students for credit recovery, remediation, or learning loss purposes on the following schedule, using ARP ESSER III/Set-Aside funds: Session n ° 1 – from Monday, June 13 to Tuesday, July 12; Session n° 2 – from Wednesday 13 July to Tuesday 9 August.
The Derry Area School District School Board will meet again at 6:30 p.m. on Thursday, May 5 in the High School auditorium.