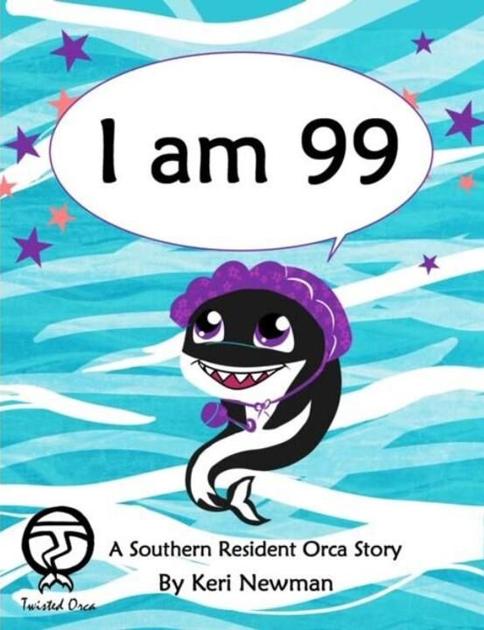 free book informs kids about orca pods in Washington state | Arts
Author Keri Newman created the Twisted Orca children's book series, including "I am 99 / A Southern Resident Orca Story".
The Killer Whale and Salmon Conservation Fun Books Kit can be downloaded for free as a PDF or "portable document file".
In the story, Sailor-Lyn is a newcomer to Friday Harbor on San Juan Island in the San Juan Island archipelago north of Puget Sound.
Sailor-Lyn particularly favors Lime Kiln State Park. Standing in the park gives him a clear view of Haro Strait. She can see a lighthouse on San Juan looking west to the southern tip of Vancouver Island, British Columbia, Canada.
On some days, she is fortunate enough to see the distinctive black dorsal fins of the orcas swimming in the water in front of the park.
She and her mother visit Ben, a marine biologist at the Whale Research Laboratory. Ben has over 40 years of whale studies and has kept numerous killer whale journals.
Sailor-Lyn joins the lab team aboard a small boat to observe whales swimming in family groups with J, K or L pods.
She learns that whales are struggling to survive.
"They don't have enough to eat," Ben told her. They don't eat seals or sea lions like other killer whales. Their diet consists of chinook salmon and that fish population has plummeted.
He told her about the hard work it would take to keep the number of whales from declining.
Her work to help orcas by pushing for clean oceans, saving salmon and raising awareness of their plight spanned many years and one day she saw baby orca 99, the 99th killer whale, which means that the population has grown from 72 to almost 100.
The book includes facts about the killer whales residing in the south, coloring pages, games, art projects, a pledge to save the whales and a certificate.
Our positive stories aim to bring the magic of the ocean to life through what The Bay magazine calls "adorably lovable characters," Newman said.
For more information, visit ubne.ws/babyorca.