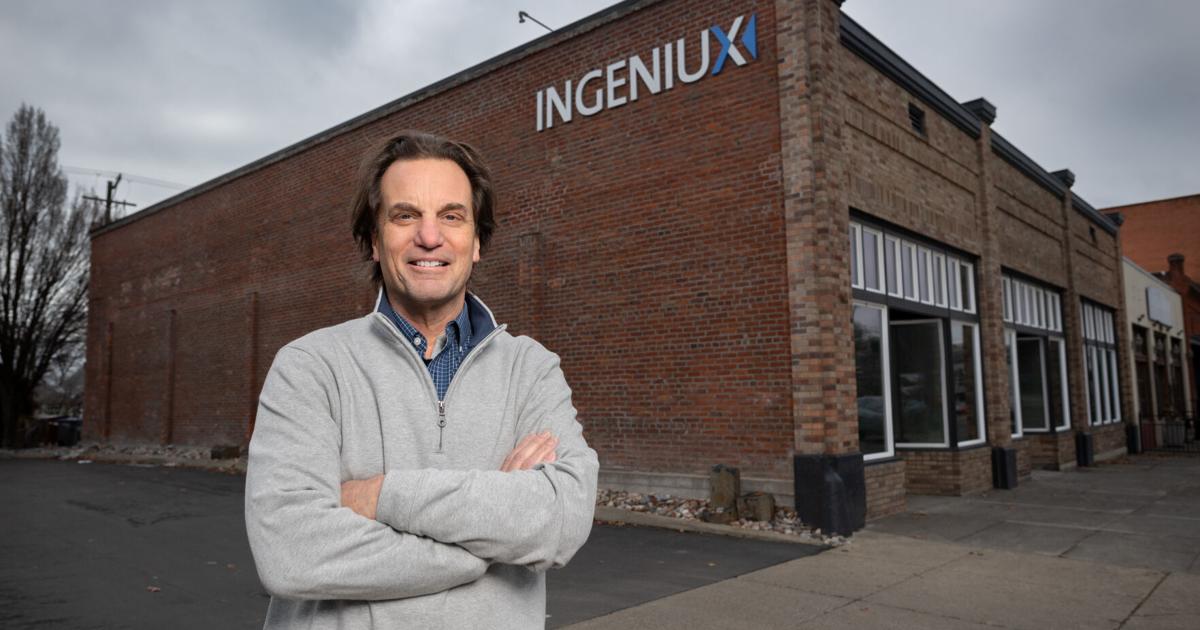 Local tech company energizes local business community | Opinion columns
Like many students, Jim Edmunds wasn't exactly sure what he wanted to do when he graduated in history from Whitman in 1978.
"I was sort of a blank slate," recalls the CEO.
He certainly never imagined starting a business that would benefit not just Whitman, but the wider Walla Walla business community. But that's exactly what Edmunds did as the founder of Ingeniux, a technology company that makes digital content management software used by businesses to manage their websites, portals and other digital content experiences.
Edmunds started Ingeniux in Seattle in 2000. When it came time to open a second location for the company in 2016, they weighed options in the West, Midwest and Southeast. But Edmunds thought closer to home: "I love Walla Walla," he said. After a week-long executive planning retreat here, he said his team had also "fallen in love" with the area and the quality of life. A Port of Walla Walla economic development program provided additional incentive, while the three local colleges offered a large pool of talent to hire. Edmunds now splits his time between Walla Walla and Seattle.
Ingeniux serves a wide range of commercial, educational and government customers and, since last year, the Walla Walla Community Council. As part of its mission to build a vibrant region, the Community Council uses feedback from community members in Walla Walla County, Columbia County, and the Milton-Freewater area to explore issues facing the region. and find ways to solve them.
A recent Community Council study, Education as a Path to Economic Growth, generated a long list of recommendations, including the creation of an entrepreneurial ecosystem, both to support entrepreneurial education and foster the success of small companies. As a member of the Implementation Working Group, Edmunds approached Ingeniux to help achieve this goal.
"A key part of the ecosystem would be a website that would serve as a clearinghouse for start-ups and growing businesses," Edmunds said. In other words, it would be a portal for entrepreneurs and business owners to connect and share ideas, support each other, and encourage more startups.
"In the spring of 2021, I worked with members of the working group and various community stakeholders to identify requirements for the portal," Edmunds said.
When launched, the portal "will provide information and resources for entrepreneurs and business owners to successfully start, grow and manage their business," Edmunds said. Content will include organizational resources such as local, state, and national organizations that help business owners as well as tools for starting, growing, and managing businesses. The portal will also provide users with free access to features such as a regional events calendar and a community blog.
For Edmunds, it's the perfect way to connect his passion for the Walla Walla business community with the company he created, while offering Ingeniux student interns the opportunity to get involved in the project. You might even call it ingenious.
Pam Moore is a freelance writer for Whitman College. Gillian Frew is the school's acting assistant director of media and public relations.