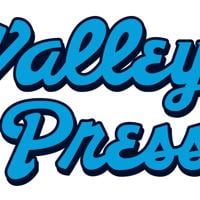 Religious bulletin board, January 29, 2022 | News
Volunteers needed to participate in the 40 Days for Life campaign
Volunteers are needed to join other Christians and life advocates to participate in Antelope Valley 40 Days for Life – 40 Days of Prayer and Fasting to End Abortion – from March 2 to April 10.
Attendees will stand and pray peacefully during the 40-day vigil in the public right-of-way outside the FPA Women's Health Clinic, 43845 10th St. West Suite 1E, Lancaster, and Planned Parenthood, 533 East Palmdale Blvd. , Suite 533-A1.
For more details, contact Mary Anne at 661-236-6625.
Reading room available at First Church of Christ, Scientist
LANCASTER – First Church of Christ, Scientist, 44802 Fern Ave., maintains a reading room – a bookstore and library – at the east entrance which is open to the public 10 a.m. to 1 p.m., Tuesday, Wednesday, Friday and Saturday.
A wide selection of Christian materials, including Bibles and other books, CDs, weekly and monthly magazines, are available in various translations and for all ages. These are available for research, study and purchase.
All Christian Science churches have a reading room in or near their church.
Registration open for the year at Saint Mary's School
PALMDALE – Saint Mary's School, 1600 East Ave. R-4, is accepting applications for the 2021-2022 school year for its transition from kindergarten to eighth grade.
Volunteers Wanted for Visits to Antelope Valley Hospital
LANCASTER — Antelope Valley Hospital is looking for volunteer chaplains to meet the spiritual needs of patients or to serve through intercessory prayer Monday through Friday.
The hospital welcomes volunteers who demonstrate a genuine interest in providing spiritual support to their neighbors in an interfaith health care setting.
Anyone interested in becoming a volunteer chaplain can contact Dennis Mortimer, Director of Volunteer Resources, at [email protected] or 661-949-5102.
the Antelope Valley Press welcomes contributions to its religion bulletin board. Ads are published as a public service; articles are published as space permits and priority is given to entries that have not yet been published in the journal.
Registrations are limited to special events, as opposed to routine services and meetings in the church. Written press releases are required, including the name of the church or organization; the time, date and location of the event; cost, if any; and a phone number, email address and/or web address that the public can contact for further details.
Send press releases to Religion Editor, Antelope Valley Press, PO Box 4050, Palmdale, CA 93590-4050; fax them to 661-947-4870; email them to [email protected]; or drop them near the valley press office, 37404 Sierra Highway in Palmdale. Releases must be received no later than noon on Wednesday one week prior to the event, as the bulletin board only operates in the Saturday Religion section.
For answers to questions about submissions, call 661-267-4163.