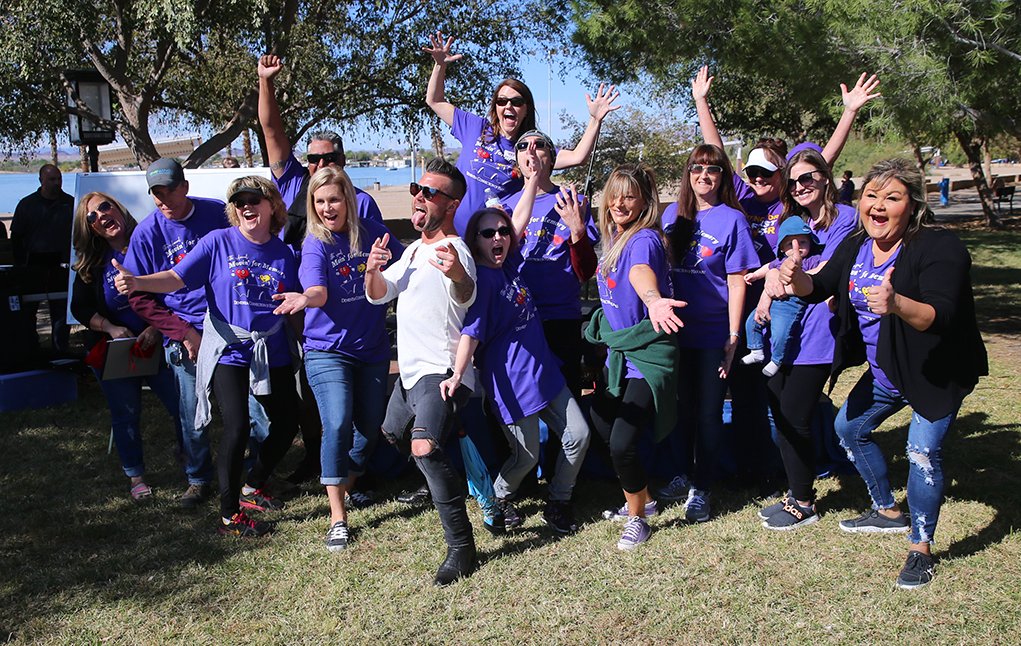 RiverScene Magazine | 'The Voice' contestant set to perform at 8th Annual Movin' For Memory Walk
By Janet Cruz.
Havasu folks might be familiar with the music Jay Allen has been playing since he performed at the annual Movin' For Memory Walk in 2019. And he can be seen on the hit show "The Voice" on Mondays and Tuesday evenings.
If you tuned in on Monday, Allen has moved on and opted to join Gwen Stefani's team and will be up against plenty of talented hopefuls in the show's new season.
"I decided to audition for 'The Voice' in hopes that I could continue my mission in the fight against Alzheimer's disease," Allen said.
Allen is best known for writing and performing "Blank Stares" – a song close to his heart after his mother passed away from Alzheimer's disease. His song has since gone viral and shot up the charts on iTunes after appearing on the show. His song has also helped him raise money for Alzheimer's disease awareness. Allen has helped raise over $100 million for the cause.
"After illness took my mother away, I dedicated my life to this cause, so it was very moving to see our story featured on national television," Allen said.
"After my performance in the season premiere, I'm proud to say that my song 'Blank Stares' rose to number two on the iTunes Country chart. It was also World Alzheimer's Day. , so it's hard not to believe that this was all part of God's plan," he said.
He is scheduled to perform in November for the annual Movin' For Memory Walk in Lake Havasu City, organized by Dementia Connection, an affiliate of the Havasu Community Health Foundation.
"Lake Havasu is beautiful and I can't wait to be back. I've traveled the country and there's nothing like it – the water surrounded by mountains is breathtaking," he says.
The Dementia Connection of Havasu raises awareness each year about the importance of exercise for memory health.
Walk-in registration for this year's event will be available at 7:30 a.m. on November 5 at the London Bridge Beach Stage. The march and rally start at 8 a.m. Tickets are $20. On October 6, tickets will be $30.
To register for the walk, click here: https://www.raceentry.com/races/movin-for-memory/2022/register
There will be lots of raffles and live music.
For more information on the walk, visit the RiverScene magazine calendar or the event's Facebook page at https://www.facebook.com/events/1109669776570599
You can also tune in on Monday nights to see Allen on the hit show "The Voice" on NBC.