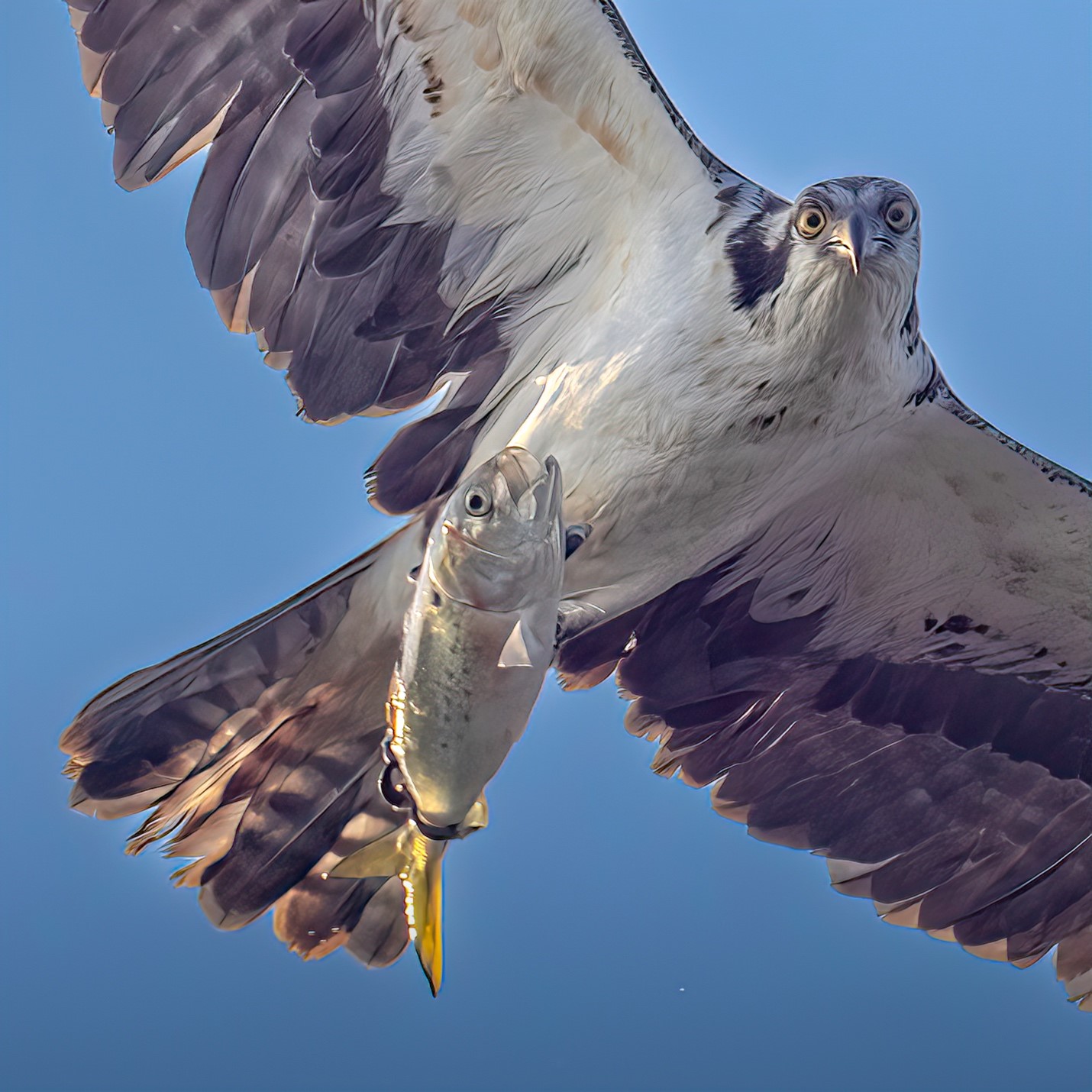 The 1st Osprey Festival will be held in Southern Maryland.
Spring has officially arrived, and with warmer temperatures and longer daylight, the bay happily welcomes its ospreys home. From Essex, Baltimore County, to the Blackwater National Wildlife Refuge in Cambridge, the birds are back.
The Chesapeake Bay Program estimates that nearly a quarter of the ospreys in the United States nest in the bay – up to 10,000 osprey breeding pairs, which typically return in March and stay until the end of summer.
For the first time ever, Southern Maryland is hosting a Maryland Osprey and Nature Festival to help celebrate these hardy birds. A key element of the festival is education. The family-friendly event will provide plenty of opportunities for attendees to learn about Maryland's seafood-hunting raptors through events such as bird walks led by Audubon guides, talks from wildlife experts , demonstrations of raptors and the possibility of seeing the birds up close.
This kind of interactive public outreach is the driving force behind the festival, which was conceived as a response to public outrage that reverberated through southern Maryland last summer when two osprey chicks were pulled from a a Lusby park and then euthanized, as bay bulletin reported.
Sal Icaza, president and CEO of the festival, shares: "The incredible rebound of ospreys has exceeded the availability of natural nesting sites. Human-built nesting structures are rarely unoccupied, and ospreys now nest on cell towers and light structures. This can create conflicts with human values ​​and needs; this is how the Maryland Osprey and Nature Festival was born. He adds, "We appreciate the outpouring of support we have received from our community and across the state, especially this inaugural year. I am happy to be part of this grassroots movement that has grown for all the right reasons.
The primary mission of the Osprey Festival, which is expected to become an annual event, is to provide educational resources to individuals and agencies to foster an attitude of coexistence and conservation in Calvert County specifically and the Bay Area in general.
The first Maryland Osprey and Nature Festival will be held Saturday, April 2 at the Drum Point Club in Lusby from 11 p.m. to 4 p.m. Admission is $5 for individuals or $10 per family. Proceeds from the festival will be donated to the Owl Moon Raptor Center, a Montgomery County nonprofit facility that specializes in the rehabilitation and release of injured birds of prey.
"If you love birds and nature, or just want to learn more about wildlife, join us on April 2. It should be a great event, and it's for a great cause," says Icaza. "Fingers crossed for good weather.
Live music will be provided by local favorite Deanna Dove and food will be available for purchase at the Grizzly Mountain Grill food truck. Parking at Drum Point will be limited, with additional parking and courtesy shuttles provided to Patuxent High School. For more information, visit marylandospreyfestival.org.
-Molly Weeks Crumbley