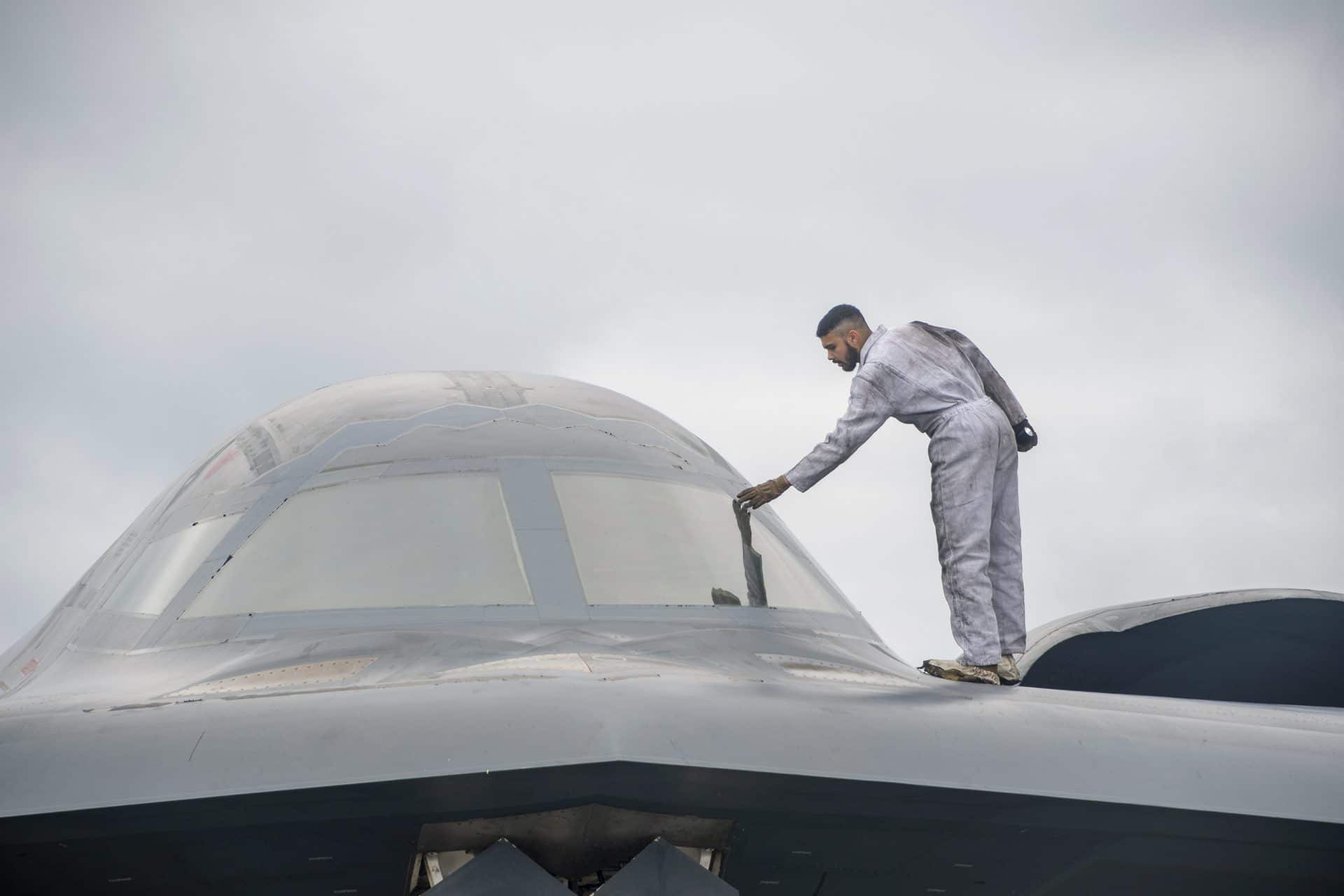 The best of Bulletin 2021 magazine
An airman performs post-flight maintenance on an Air Force B-2 Spirit stealth bomber at Keflavik Air Base, Iceland, August 2021. Image courtesy of the US Department of Defense / Air Force Master Sgt. Jean Hillier
What does advice to President Biden, clean energy jobs, pandemic misinformation, small modular reactors, the defense budget, and offshore wind turbines all have in common?
They were all among the best articles published in the Newsletterbimonthly magazine, whether the word "best" is defined to mean the most popular, detailed, colorful, insightful or simply the most interesting article, editorial or interview to appear in the magazine. 'last year.
So that non-subscribed readers can see why these pieces were chosen, we've made the articles below completely free, in their entirety, for the next few weeks. Of course, if you want to read the rest of the year's premium content – and be sure you never run out in the future – you can always subscribe to the bimonthly magazine for under $ 5 a month. (Clue, clue.)
To build climate progress on timescales that matter, Biden would have to be Biden
By Andrew Revkin
During the 1980s, Conservatives bonded over how to handle their man in the White House, before finally deciding to "let Reagan be Reagan." In the 2020s, progressives should "let Biden be Biden," the renowned environmental journalist says.
A just transition for American workers is within reach
By Jason Walsh
Increasing unionization and improving the quality of employment in clean energy sectors, including offshore wind generation and manufacturing sectors such as the electric vehicle industry, can spur action climate change and ensure a just transition for workers.
Countries have more than 100 laws in place to combat disinformation. Are they working well?
By Kamya Yadav, Ulaş Erdoğdu, Samikshya Siwakoti, Jacob N. Shapiro and Alicia Wanless
Since 2015, there has been a huge increase in laws that ostensibly seek to combat disinformation. Since the start of the pandemic, this trend has only accelerated.
Can Small Modular Reactors Help Mitigate Climate Change?
By Arjun Makhijani and MV Ramana
Small modular reactors fail the tests of time and cost, which are essential to meeting the challenge of climate change. Even official timetables indicate that their contributions will be negligible by 2030 and remain low by 2035, when the grid will need to be almost completely carbon-free.
The United States must cut military spending and spend money on two urgent threats: pandemics and climate change
By Mandy Smithberger
The Biden administration had the opportunity to reorient the US path away from all of the Defense Department's unlimited spending. This path could and should have been centered on the most imminent threats to our security: climate change and potentially pandemic infectious diseases. But the Biden budget is one that only a defense contractor could love; it continues to spend on untested weapon systems, unsustainable and unnecessary nuclear weapons efforts, and a new cold war with China.
Offshore Wind: Ready for the big time. Interview with Anthony Kirincich
By Dan Drollette Jr
What the United States can and cannot learn about wind turbines in Europe, long the world leader in this form of renewable energy.