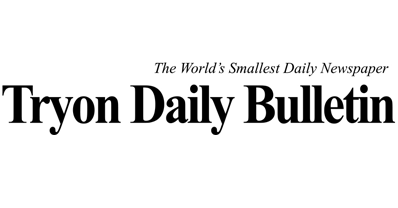 Too Tired for Homemade Curd or Donkey Bath – The Tryon Daily Bulletin
Mayapple, daffodil, hyacinth, lily,
and by the front steps
every puffy shade of purple
and lilac lavender,
my mother's favorite flower,
sweet breath drifting through
open windows:
memory-driven scent of spring.

~ Linda Pastan, from "The Months"
Wheelbarrows overflowing with colorful flowers will welcome people to Saturday's Arts Festival here in Saluda. After a two-year hiatus, the event returns and the city is busy getting ready for the big day. This morning I spotted city workers carrying plumbing fixtures into the new public restrooms in Pace Park. These facilities should therefore be operational by this weekend. Everyone worked hard.
Tired of gardening chores and eating weed, I sink into a wicker rocking chair—a glass of cool water in one hand and the May issue of Martha Stewart Living in the other. Inside is a calendar of Martha's daily chores for the month. Suddenly I realize that the rest of us are slipping, not even close to the finish line. Some of us are still sitting at the starting grid!
For example, a week includes making lemon curd (ready-to-eat in a jar works for me), making batches of homemade dog food, planting trees, trimming boxwood, frequent weightlifting and cardio, and a hat-trick lunch in Central Park. That's not all – it's just one small list of things planned on Martha's May calendar.
The following weeks involve opening the pool/swimming pool, planting potatoes and edamame…plus 497,000 other things, a lot more cardio/weight lifting/yoga, weeding the gardens, training the Friesian horses for rides with newly upholstered carriages (guess who did the upholstery!), washing all Polaris vehicles, and the big kicker: bathing the donkeys.
Shit, I'm exhausted after weeding on a Tuesday afternoon. And my calendar didn't even list it!
This morning, those guys I saw downtown with boxes of Kohler bathroom accessories probably didn't mark weightlifting and cardio on their planners either.
I doubt ANY of us have plans marked on the May calendar to bathe the donkeys on a Friday afternoon. Yes, I'll admit it now – I'm too tired to make lemon curd for tarts, and the donkeys will just have to dive into the pond if they want to take a bath.
The 17thand Saluda Arts Festival will take place on May 21 from 10 a.m. to 4 p.m. Ninety local and regional artists will participate; live music, food, entertainment, and more.
Saluda Tailgate Market is every Friday in the west city parking lot off Main Street from 4:30-6 p.m.
The community potluck and bingo night at the Saluda Center will take place on May 30 at 6 p.m. Bring a side dish to share; main entrance offered.
Happy Birthday May to Amy Copeland, Corinne Gerwe, Chris Anderson, Mark Jackson, Cary Pace, Lisa Hipp, Trevor Young, Paul Marion, Jesse Thomas, Margaret Sease, Elizabeth Baldwin, Chad Baldwin, Lynn Cass, Thelma Jones, Betsy Burdett, Melia Bradley, June Taylor, Robin Kirby, Kevin Matthews and Stella Barnett.
Do not hesitate to contact me at [email protected](828) 817-6765, PO Box 331, Saluda, NC 28773, Facebook, or visit bonniebardos.com